"Change is the only constant."
~ Heraclitus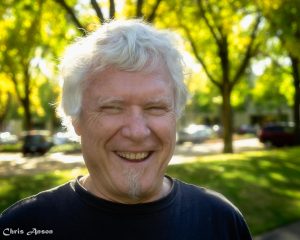 How Are We Navigating These Turbulent Times?
Opportunities to work directly with Gene Latimer
The title of this page does seem to be the question, does it not? Especially when the forecast is for "Even Greater Turbulence".
About 25 years ago, I had a premonition of the flavor of these current times…which I sensed as "Divine Chaos". 'Chaos' because the Old Paradigm has to break apart and collapse…as it has been built on lies and manipulations. And that inherent stagnation blocks our own individual and collective flowering. "Divine" because there is an ongoing perfection at the heart of all life's events. It looks like death and destruction from one angle but it is truly a birthing…an essential unfolding.  
…the turbulence arising from a healing crisis,
like the fever that engulfs our body when it is needing to heal.
~ Gene Latimer
That is an overview which provides some context, but how is a person able to find the inner resources to fully meet the ongoing challenges? If you are desiring to explore that...with someone who supports your growth for stepping forward into an emerging new world, I am offering myself as a Transition Guide. I do not bring "answers" in this regard for anyone…but do trust that, together, we can help you be more informed, feel more supported, as you take these new steps.
After all, the most relevant and beneficial answers and guidance have to arise within you. My role is to facilitate you bringing those forth.
If you'd like to explore working with me, we begin with a free 20-minutes-or-so introductory session via FaceTime or Skype (in-person sessions are available in Portland OR).
Payment
The first session with Gene is on a donation basis, to make after the session complete. I've provided a simple way for you to donate any amount using the PayPal donate button below.
Additional session pricing is US$90 for a 55-minute session. Once we've set a date for the session, I will email you a PayPal request.
Scheduling a session
To schedule a session please fill out and submit the form below.
"We cannot solve our problems at the same level of thinking that created them."
~ Albert Einstein
Gene has focused extensively on health, healing, and awakening in consciousness over the past 50 years. Numerous trainings have prepared him for navigating this challenging time now. Among the most influential:
1974-86 | School of Actualism. (primarily San Francisco & Dallas; also Los Angeles, Escondido, and San Diego)

An in-depth Inner Light-Fire training, usually with weekly group lessons and frequent private coaching. (my teacher for the first four years was Ralph Metzner [with Angeles Arrien as a fellow group member])

1974 | Polarity Therapy (Berkeley)
1991-95 | Extensive training in classical (and innovative contemporary) Homeopathy with primarily

 

Robin Murphy, N.D. (Pagosa Springs CO & Santa Fe NM)
Colin Griffith, MCH, BSHom (Denver)

1993 | Ortho-Bionomy (Denver)
1995-97 | Light Touch Therapy (Denver)
1998 to Current | Extensive ongoing training with non-duality teacher Lightsong Wolters

 

(Denver and non-locally)
2001-10 | University of Integrative Science of California (Santa Rosa CA)

Wholistic Wellness courses
Pain Body Release intensive
Vertical Reality courses

2001 to Current | Advanced Tachyon Technologies International

 

(Santa Rosa CA)

Training in protecting against electromagnetic fields (EMFs), the dangers of emerging 5G cellular technology and other forms of "dirty electricity" while supporting healing and integration with an ongoing flowing energy of coherence and harmony.

Gene has practiced various forms of Tai Chi, Chi Kung (aka Qigong) over the decades in San Francisco, Dallas, Denver, and Portland OR